Article: Tan Sri Lee Kim Yew
Vertical farming is changing our farming industry. While blockchain's tracking ownership records and tampering prevention functions can be used to solve the urgent challenges in the current food system. The combination of these two would help to improve our agriculture industry and livelihood of millions.
I believe that innovation is more important in modern agriculture than ever before in human history, especially after the outbreak of the 2020 pandemic. People around the world has started to realize that the present models of industries across the world are facing huge challenges including rising supply costs and labour shortages. Agribusinesses are even more aware of the need to find new solutions in the face of this huge wave.
Fintech will reshape the world economy
Due to the development of the housing industry, I am blessed with a good understanding regarding land matters. In recent years I have been particularly interested in the development of agriculture and finance and have realized that fintech will reshape the world economy, including agriculture. Over the past 10 years, agricultural technology innovation focused on indoor vertical farms, automation, robotics, artificial intelligence, livestock technology, modern indoor practices, and blockchain. The invention of vertical farms help to solve the utilization of resources and space, while blockchain traceability is crucial for the food supply chain.
The pairing of vertical farms and blockchain is to apply the uniqueness of decentralized structure of the blockchain to ensure proven products and production practices, thus enabling a transparent marketplace for high-end products. Most critically, the right pricing will also enable and balance market pricing for vertical farms while creating a healthy ecosystem.
---
Our founder – Tan Sri Lee Kim Yew is now focusing on his digital investment business because he believes that fintech will reshape the world economy. He has created a cryptocurrency wallet, a digital currency called the "Golden Horse Coin" that supports secure token delivery, real-time payments for online purchases, hotel reservations, billing, peer-to-peer transactions, digital asset exchange and more. Tan Sri Lee's vision is to create a comprehensive ecosystem through the development of a blockchain digital bank.
---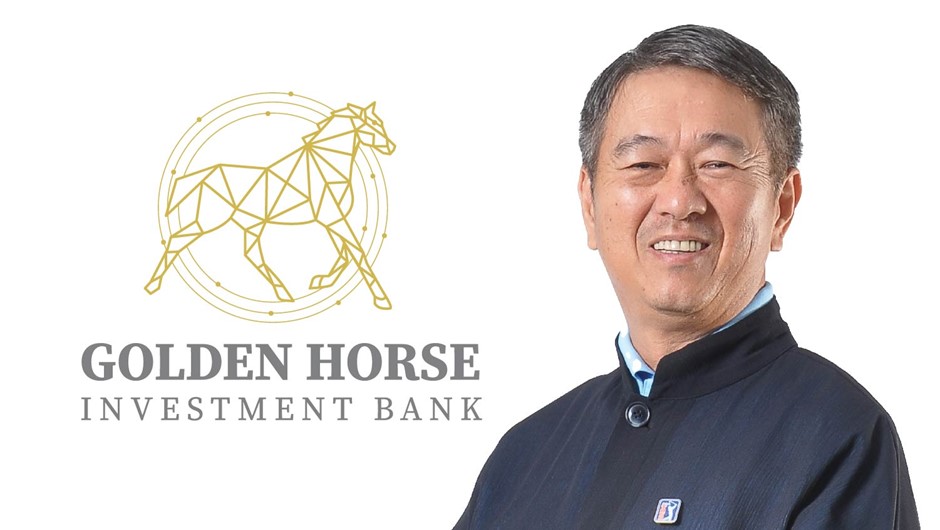 About Us 
Golden Horse Investment Bank (GHIB) is one of the world's leading digital investment banks that leverages the power of blockchain to transform the traditional financial system. Our proprietary Golden Horse blockchain is an advanced multichain blockchain system.
The GHIB was founded by Malaysia's prominent entrepreneur, Tan Sri Lee Kim Yew.
Golden Horse Investment Bank Ltd (LL16429)
Website     :     https://ghi-bank.com
Email     :     info@ghi-bank.com
Marketing Headquarters
Address     :     10th Floor, Block A, The Mines Waterfront Business Park, No. 3, Jalan Tasik, The Mines Resort City, 43300 Seri Kembangan, Selangor Darul Ehsan, Malaysia.
Tel (KL)     :     +603-8966 2432
Labuan Strategic Headquarters
Address     :     Rumah Labuan FSA, Lot 1, 2 & 3, Jalan Golf Club, 87000 Labuan F.T., Malaysia.
Tel (Labuan)     :     +6087-431 323