KUALA LUMPUR, Feb 22 — A special flight carrying five tonnes of Malaysia's humanitarian relief aid in the form of various necessities left for Kabul, Afghanistan from Sultan Abdul Aziz Shah Airport in Subang today following dire humanitarian crisis in the country.
The mission is undertaken by Malaysia's Foreign Ministry (Wisma Putra) in collaboration with the private sector, Golden Horses Digital Investment Bank and non-governmental organisations (NGOs), Global Peace Mission and Buddha's Light International Association (BLIA).
Wisma Putra in a statement said Foreign Minister Datuk Seri Saifuddin Abdullah was present to send off the humanitarian mission which left about 10am with 12 volunteers on board.
"The flight will stopover at Hyderabad, India and Islamabad, Pakistan before continuing its journey to Kabul.
"The event will adhere to strict COVID-19 Standard Operating Procedures (SOP). The special flight will transport five tonnes of winter clothing, jackets, blankets, milk powder and other essentials for the needy people and children of Afghanistan," said the statement.
These items will be distributed by the Global Peace Mission and its Afghan NGO affiliates to the intended recipients, namely Ehsas Welfare and Social Service Organisation (EWSSO), Humanitarian Assistance Society (HAS), Afghan Welfare Society (AWS) and Just for Afghan Capacity and Knowledge (JACK), the statement added.
"This token contribution by the people of Malaysia is hoped to ease their suffering during the harsh winter season," it added.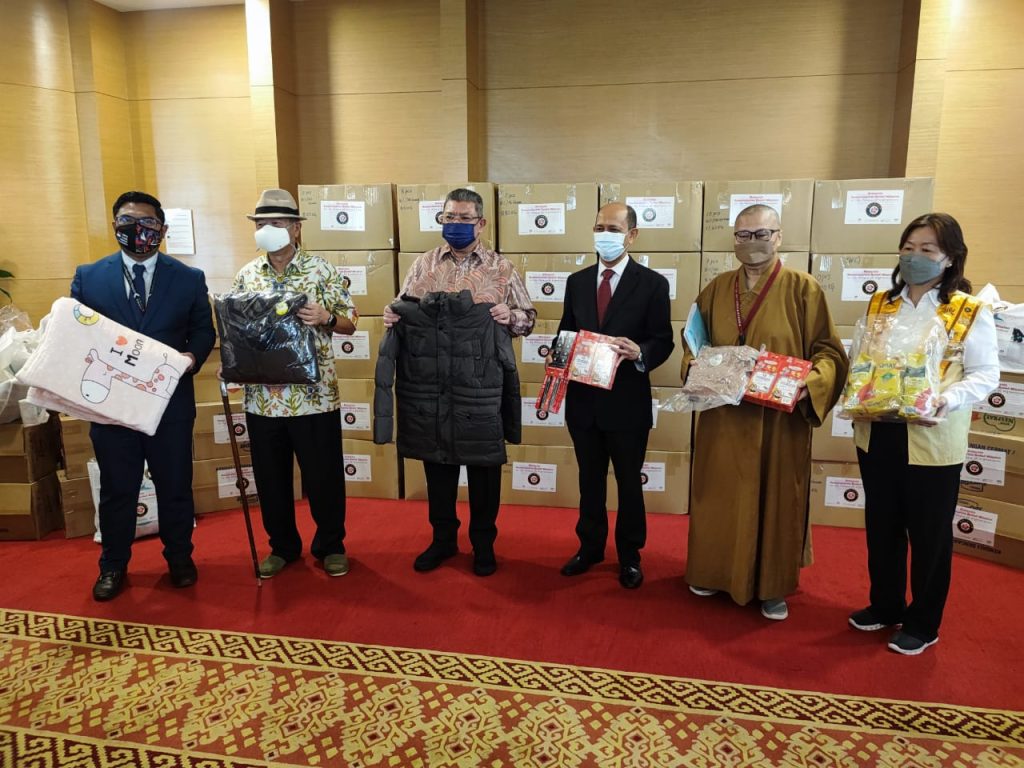 [Source: BERNAMA]