Dimitra 项目介绍:
Dimitra is a world-leading agricultural technology company and is committed to providing Ag-Tech (agricultural technology) to farmers worldwide through the use of blockchain, with Dimitra itself being the operating system of this Ag-Tech platform, using the DMTR utility token to drive the operation of the whole ecosystem. The project has established a complete agricultural application system to help farmers making use of simple, concise, and useful technologies to increase productivity, improve yields, reduce costs and reduce risks in the most economical way.
Below is an excerpt of the interview with Dimitra. Source: https://news.huoxing24.com/20211105142638578436.html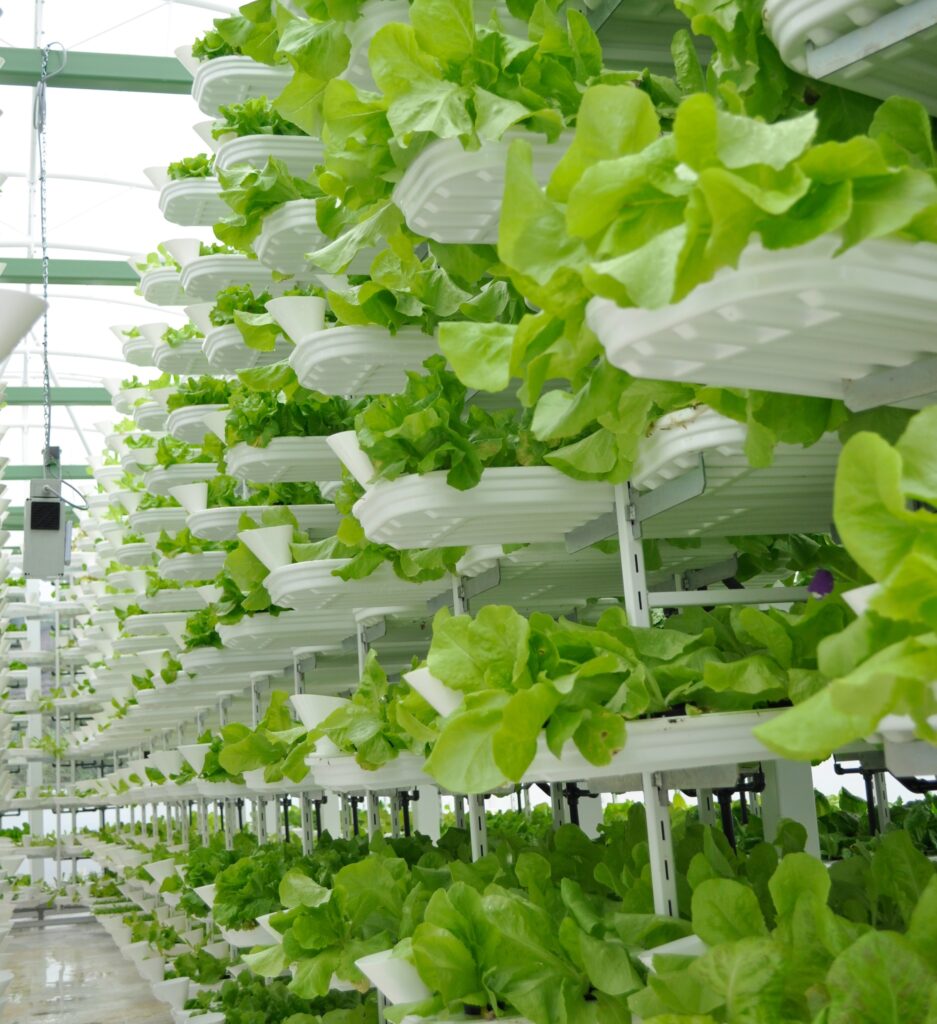 First of all, please let Jon Trask give us a brief self-introduction. 
Jon Trask: Hi everyone, my name is Jon Trask and I am the CEO and Founder of Dimitra Technology, a global agriculture technology company that utilizes Blockchain, AI, Machine Learning, IoT technologies, and more. I am a globally recognized blockchain expert with a background in enterprise software development and designing complex supply chain solutions for multinational corporations. I am passionate about using the power of information to deliver agricultural technology and insights to small farm holders who, while playing a vital role in keeping our world fed, often struggle to feed their own families.
I started in tech over 25 years ago as a developer and worked in large global supply chain projects; creating and implementing technology for these supply chain initiatives (150 projects). However, it wasn't until I built a Blockchain-based identity system for an African Nation that I started to understand the specific needs of smallholder farmers. This is where Dimitra came from and I created Dimitra with a mission to make great technology available to smallholder farmers on a global scale. I believe that every farmer, regardless of their economic standing, should have access to and benefit from great technology.
Q2: According to the World Bank, agricultural development is one of the most powerful tools to eliminate extreme poverty and promote economic prosperity. Then we know that Dimitra is a platform for conducting business through blockchain technology and helping farmers learn new agricultural technologies. What is the original intention and mission of Dimitra? What kind of scale has the current development reached?
Jon Trask: Our mission at Dimitra is to make advanced agricultural technologies available to small and medium-size farmers. Dimitra's blockchain-based, "Connected Farmer" platform is available to farmers across the world. The platform integrates a series of advanced technologies (like satellite, AI, Machine Learning, Blockchain IoT and more) that provides farmers with actionable data that fundamentally improves their operations. Simply put, think of Dimitra as the Operating System for Ag-tech and our token drives our ecosystem.
Dimitra currently operates in over 60 countries with a great deal of our work being done in Africa, Asia, South America, among other countries. We have millions of users signed up for our system and we think there is a great opportunity to be the leading crypto-blockchain project for the agriculture industry. Everybody eats and our market is massive with 570 million farms as our opportunity.  The ripple effect of Dimitra's projects will be felt globally. For example, our soil reclamation project in India may be the largest soil reclamation project ever done. Agriculture feeds the global supply chain and Dimitra works from; farm to shipment, to export, to plate, from a consumption perspective.
Dimitra has big goals, and over the next 5 years we want our platform to be used by 100 million farms in 100 countries. We will also continue to expand on our platform's capabilities and deliver more value to farmers and by extension their communities, regions, and countries.
Q3: Could you please introduce the founding team, investors and partners of Dimitra?
Jon Trask: Our team is global and we have team members in over 60 countries; Africa, Middle East, Asia, South America, North America and Europe. On the dev side we have anywhere from 25 to 50 developers working on the Dimitra platform at any time. Our team works remotely so we find talent everywhere. We've put together a great team where everyone is driven by our common goal of helping farmers everywhere and Dimitra is a collaborative team effort. You can see our team here: https://dimitra.io/our-team
Dimitra had a token pre-sale from June 15 to September 15th and so there are many individual investors which we love since Dimitra is all about people everywhere. The following VC's invested in Dimitra: Jun Capital / Necker Capital / Moodie International / Kingdom Capital / Touring Group / Block Unify.
Dimitra's current partnerships include Unizen, Agzon Agritech Pvt Ltd. (www.agzonagritech.com) for 350,000 thousand farms, OBC Indian Chamber of Commerce (1.3 million farms,) National Animal Genetic Research Center of Uganda, Bangladesh's NGO Sojag, as well as Abrafrutas (Brazilian Association of Fruit Producers & Exporters). We have a partnership with the Instituto Interamericano de Cooperación para la Agricultura (IICA) in LATAM which is for 35 countries (www.iica.int). We are also partnered with Blockchain Training Alliance, Blockchain Research Institute and Morpheus.Network. If you'd like to know about all our partnerships please go here: https://dimitra.io/news
Q4: It is reported that Dimitra is actively cooperating with governments and non-governmental organizations to provide the Connected Farmer platform to small farmers in developing countries for free. How does Dimitra focus on decentralized agriculture and provide blockchain productivity support to farmers around the world?
Jon Trask: Yes absolutely! Dimitra is working with governments, NGO's in India, Bangladesh, The Abrofruitas Organization of Brazil, The Government of Uganda and many other countries. We will also be announcing a new contract soon with the Government of Uganda to provide livestock management and genetics services to Uganda and the other Eastern African nations. Our platform will manage millions of animals and help build the Dimitra ecosystem in Eastern Africa and help with animal health and traceability.
Overall, we are striving to "level the playing field" in agriculture technology. We will provide farmers with access to the best Agtech platform and innovations, enabling farmers to:
Use data to make better decisions
Create valuable records about their practices
Access a repository of farming best practices
Access critical weather, satellite, and sensor data
Access machine learning analytics reports
Through our Connected Farmer platform we will provide insights about soil and crops, by using satellite images and sensors, Dimitra can provide insights to a farmer and improve their outputs. Dimitra is focused on smaller farms as they are underserved in the world market but make an incredible contribution. Imagine that the 570 million small farms across the world currently produce almost 70% of the world's food.
Some of Dimitra's key modules help farmers with soil preparation, pest management, irrigation, when to harvest and how to maximize supply chain, logistics, and exportation. Dimitra also has a livestock module that works on livestock traceability, reporting, and animal care.
Q5: We see that Dimitra has Ag-Tech technological innovation, focusing on decentralized agriculture, which is quite interesting. Could you introduce this technology for us?
Jon Trask: Absolutely! Farming and food is one of the largest verticals in the world. Most people don't realize that this vertical is primarily led by smallholder farmers, and that there are over 570 million small farms across the world. The small farmers and by extension their farms have a great need for technology, privacy, financing, insurance, and they are currently very underserved. Dimitra can help with all of these use cases via the blockchain, as well as, helping with exporting certificates, digitizing records, helping with track and trace of crops and livestock, and much more.
Blockchain and decentralization is crucial to the agriculture industry because it aligns with regional needs of farming and allows farmers to improve their productivity with the power of information. Our specialty at Dimitra is solving problems by applying new technologies like Blockchain, Machine Learning, IoT and sensors, drones, genomics, and robotics.
Q6: 问题六、DMTR作为Dimitra Token 在平台中主要充当什么角色?以及在区块链农业方面有什么作用? 
Jon Trask: Think of the Dimitra token (DMTR) as the catalyst to accelerate the growth of our already successful "Connected Farmer" platform. Over time and with more use, the Dimitra token derives its value as a direct result of its utility within the Dimitra ecosystem, and it is designed to connect seamlessly within the Dimitra Platform. The token is our enabler to the Dimitra ecosystem and naturally incentivizes farmer participation.
If you'd like to know more about our token please consult the following links:
Please consult page 34 on the Dimitra White Paper : https://dimitra.io/token
Official Website: https://dimitra.io/
Dimitra Token: https://dimitra.io/token
Why Dimitra: https://dimitratech.medium.com/why-dimitra-54bf7a662956
Q7: As an international company, how does Dimitra deploy in the Chinese market? Are there any related plans in the near future?
Jon Trask: Like any country that we do business in, we find local partners that can assist with culturalization, local business requirements, and support. We have many sales partners in South East Asia who do have discussions with Chinese companies, but at the moment it is all in the presales process.
Q8: Which exchanges has Dimitra listed? How should we buy? 
Jon Trask: DMTR is currently listed on KuCoin, Bitmart and Uniswap.
KuCoin: https://trade.kucoin.com/DMTR-USDT
BitMart : https://www.bitmart.com/trade/en?layout=basic&symbol=DMTR_USDT
UniSwap: https://app.uniswap.org/#/swap?inputCurrency=ETH&outputCurrency=0x51cB253744189f11241becb29BeDd3F1b5384fdB&use=V2
Q9: We are very interested in Dimitra. Do you have any welfare activities to participate in recently?
Jon Trask: Yes, we certainly do. Currently, we have open enrollment for our Dimitra Academy. Dimitra hosts a Digital Transformation for Agriculture Course for Agriculture and Livestock leaders, and University or College Professors. The course is a collaborative exploration of emerging technologies that are changing the face of farming. This course focuses on Blockchain, Machine Learning, IoT and Sensors, Drones, Genomics, Robotics, and Digital Transformation within Agriculture, and we examine all of these technologies with case study examples. There is a lot more to come and we'll be ready to talk about this in 2022!
Community and Media Partner: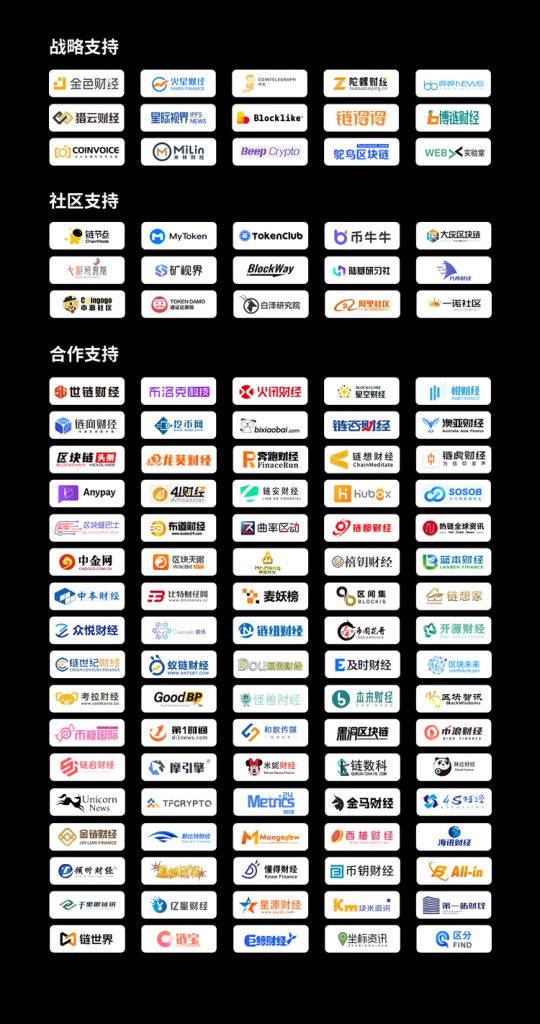 Disclaimer: As a blockchain information platform, the information provided on this site does not represent any investment recommendation. The articles published on this site only represent personal opinions and have nothing to do with the Official Position of GHDIB. Virtual currency does not have the legal status equivalent to legal currency, and there are legal risks involved in virtual currency investment transactions. GHDIB opposes all kinds of token speculations and invites investors to view market risks in a rational manner.