KUALA LUMPUR: Country Heights Holdings Bhd (CHHB) 's board of directors has authorised the appointment of Golden Touch Investment Bank Ltd (GTIB) as its representative to bid for the Heritage Tower at a public auction.
The Heritage Tower is located at the Mines Resort City with a valuation of RM80 million and a rental income of RM6 million gross per annum.
CHHB said the property would be auctioned for the third time by Ng Chan Mau & Co, who represented and appointed by Maybank.
The third auction was announced two days ago and will be held on December 9, 2021, whereby the reserved price has gone back to RM60 million.
CHHB said the first auction was previously priced at RM60 million on August 20, 2021, while the second auction was on October 8, 2021, with the reserved price at RM54 million.
CHHB said the price for the third auction would likely reduce by 10 per cent.
The company's board has given a mandate for GTIB to bid with 10 per cent of the deposit based on the first and second proclaim of sales, and the date of the settlement is within 120 days.
CHHB said the acquisition is part of the overall corporate exercise and transformation plan to create a larger capitalisation, better value and greater economies of scale for CHHB.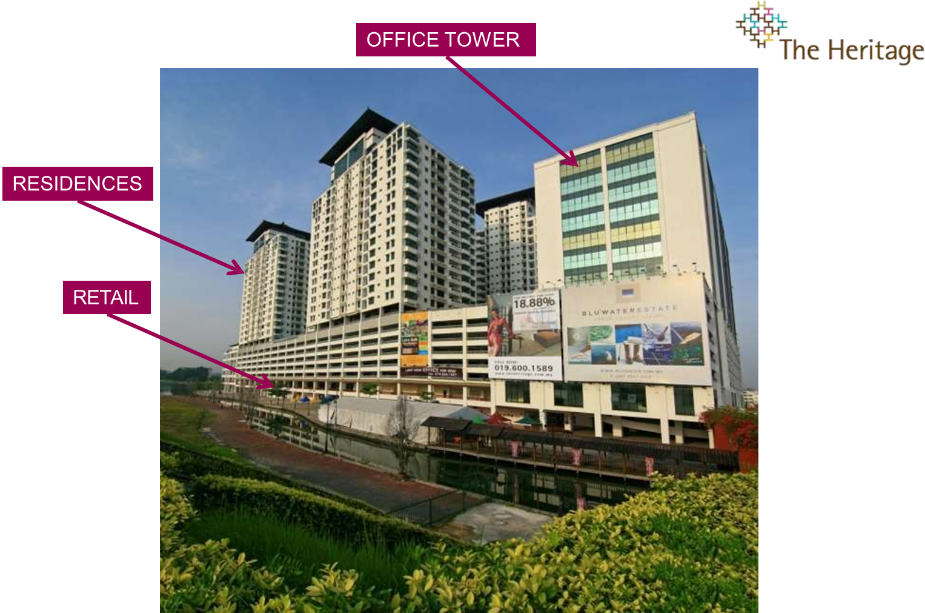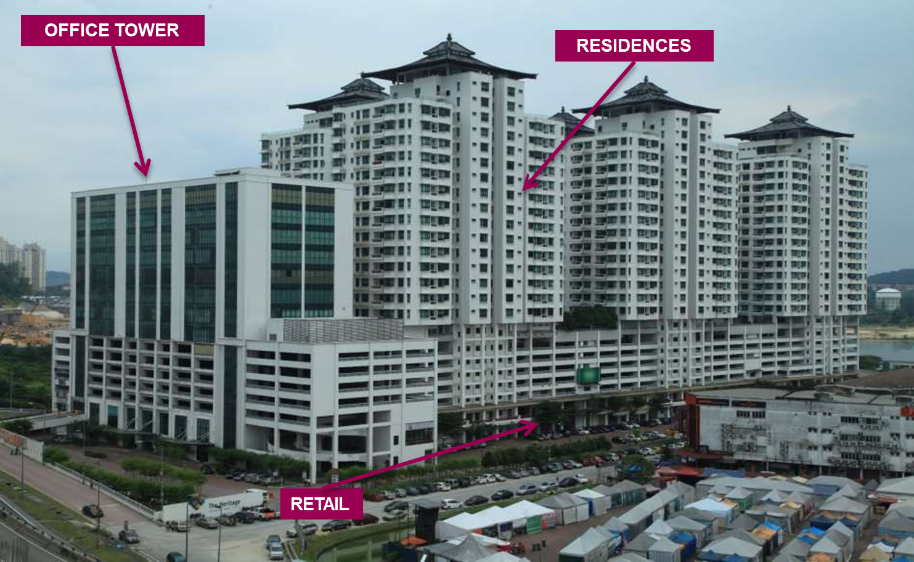 The Heritage Tower is part of a lake view luxury mixed development developed in 2006 and contains all the facilities and features to attract investors worldwide.
The project comprises the commercial office block, Heritage Tower, five blocks containing 18-storeys in each block and two levels of retail space.
Sub-divided into three-main areas, there are 842 units in the development, and the residents have an option to select from different designs of the units.
The built-up area of the units starts from 480 sq ft and goes up 1514 sq ft depending on the selection of the unit's design.
The office area consists of 10 floors of office spreading over 150,000 sq ft and 2-levels of 68 retail outlets with a total built-up of about 105,000 sq ft.
[Source: New Straits Times]